A Mandir or temple holds a pious place in any Indian home. We Indians are basically religious by nature. Offering a prayer to God is a part of our daily ritual. A Mandir is a place where we feel soulfully connected to God. We can dedicate a place in our home for mandir where we can pray and meditate as per our convenience. Mandir is also considered to bring good luck and positive vibe in the home. Pooja room in your home is considered as a holy place wherein one can meditate, pray and perform rituals on daily basis. There are different mandir designs and with the type of space and décor, a Mandir design varies in each home. It can be a full designated room for the prayers or just a shelf beautifully adorned with idols and other spiritual elements.
Choosing the right room:
In the earlier days, homes were designed in a way that each one had a separate room for religious activities. You must have seen homes with a Mandir near the living room or kitchen but never opposite or adjacent a bathroom or washroom. If you are a believer of Vastu, then consider having your Mandir in the northeast corner or center of the house. This basically means that the room should face the north or the east direction. Also, make sure that the room is designed with two doors and not one. If you can designate an entire room for rituals and prayers, then go for space which is located on your ground floor and not something on upper floors or the basement.
Furnishing of the Mandir room:
A room for Mandir must be kept clean and shining always with the least number of furnishings. Use a simple low table or a beautiful bench and even a shelf to place the idols of different Gods. The room can be designed with storage cabinets to keep different things for rituals. This storage space can be in the form of cabinets or shelves or tables depending upon the type of space you have. Include other comfort things like rugs, cushions and more which can be used for praying. Always use materials which are natural like wood and marble for constructing different furniture items for the room. Keep the color of the walls white or lighter shade of blue and generously lit up with ceiling lights and lampshades.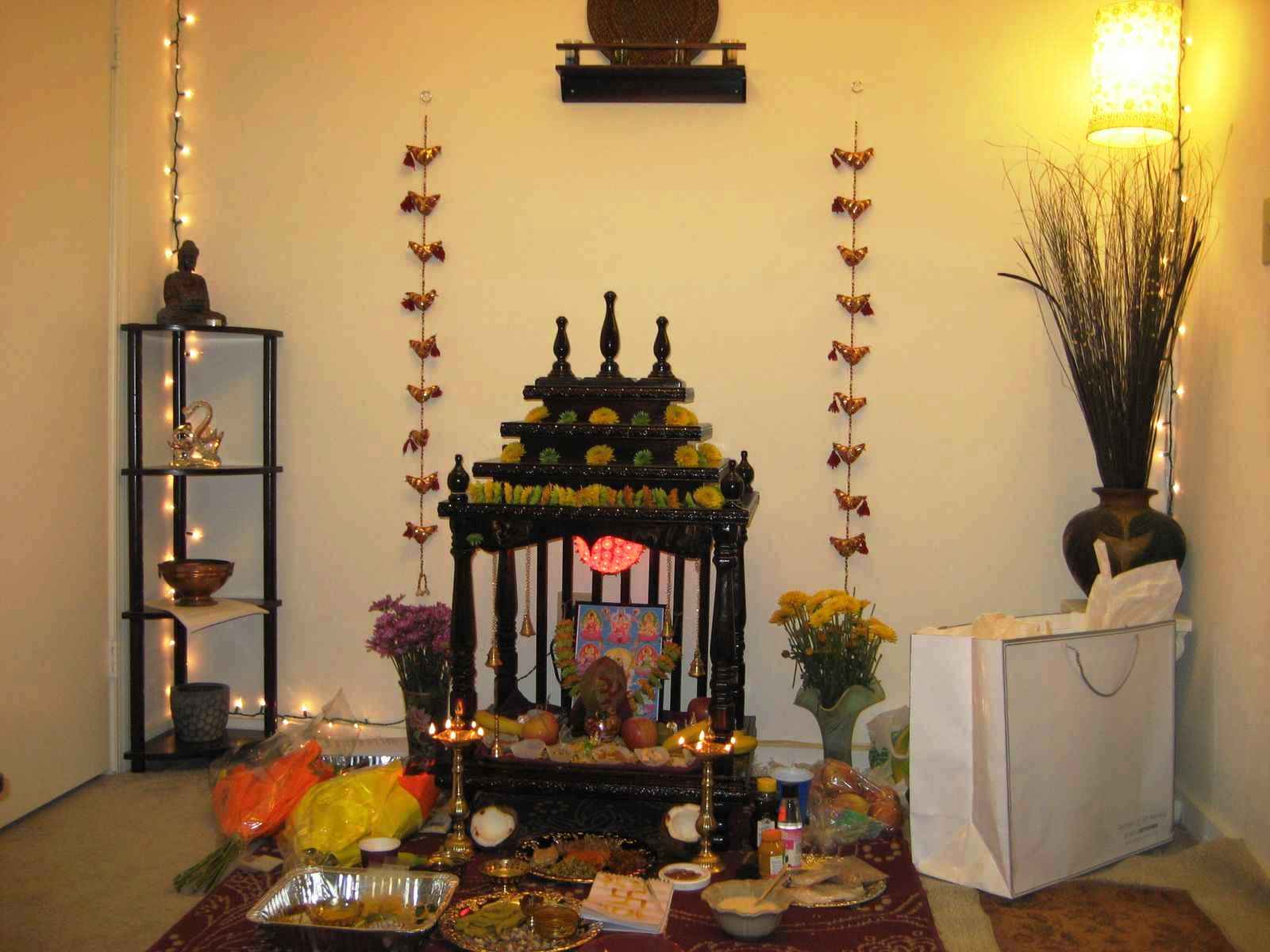 Create a shelf for Mandir:
Not every home is blessed with enough space to create a home temple. Instead of a room, one can use a shelf which would be similarly useful. This shelf should be neat and clean and should be used only for spiritual purposes. A shelf which is used instead of a room can be placed anywhere in a living room, dining room or the lounge area. Just make sure it is not near the bathroom.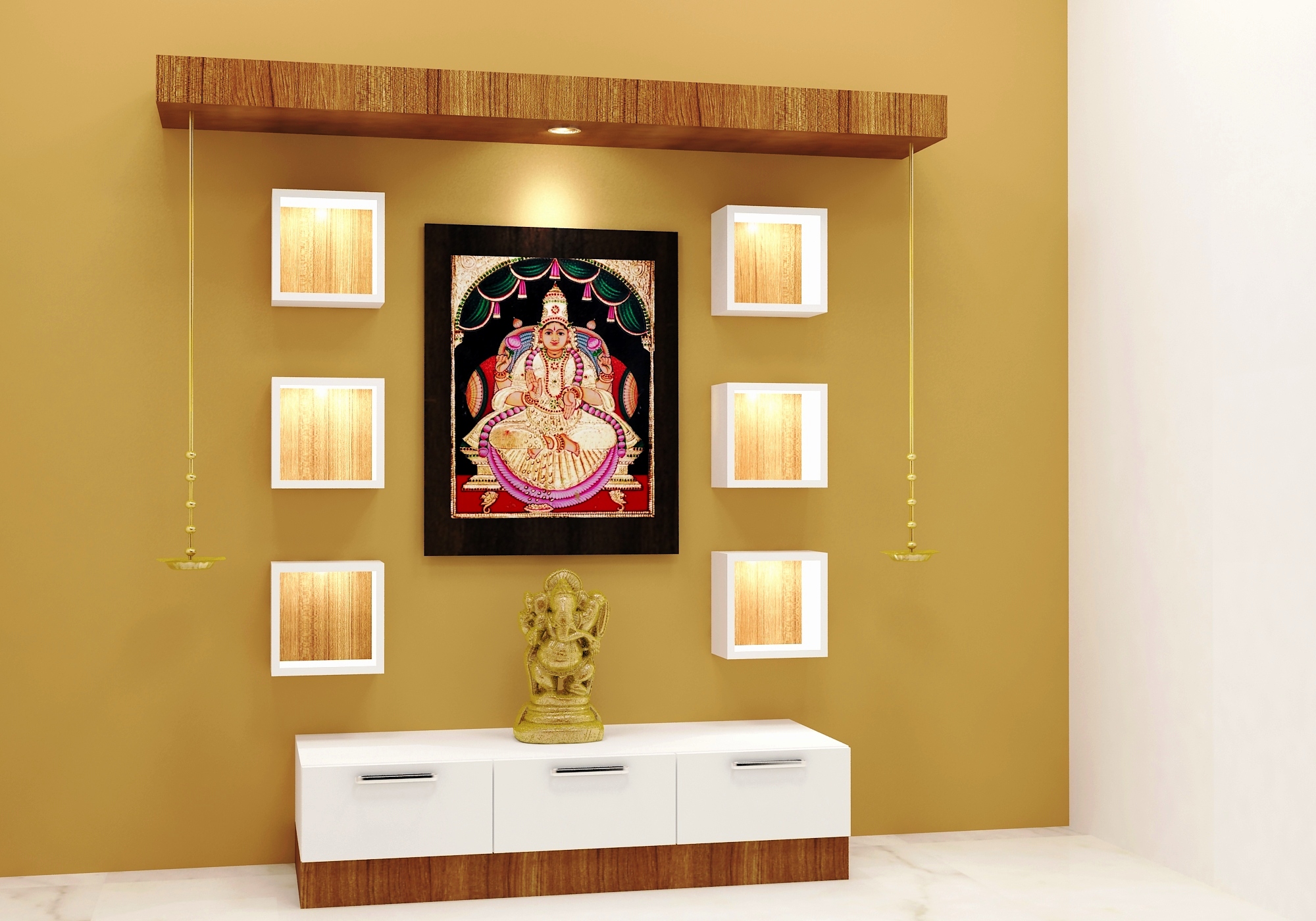 Take care of the Religious area in your home:
Whether it is a complete Pooja/Mandir room or just a shelf, it is very important that it is taken proper care of. The idols of Gods should not be placed facing each other and they should also never be broken or chipped. Make sure no items like flowers or vases obstruct the face of the idols.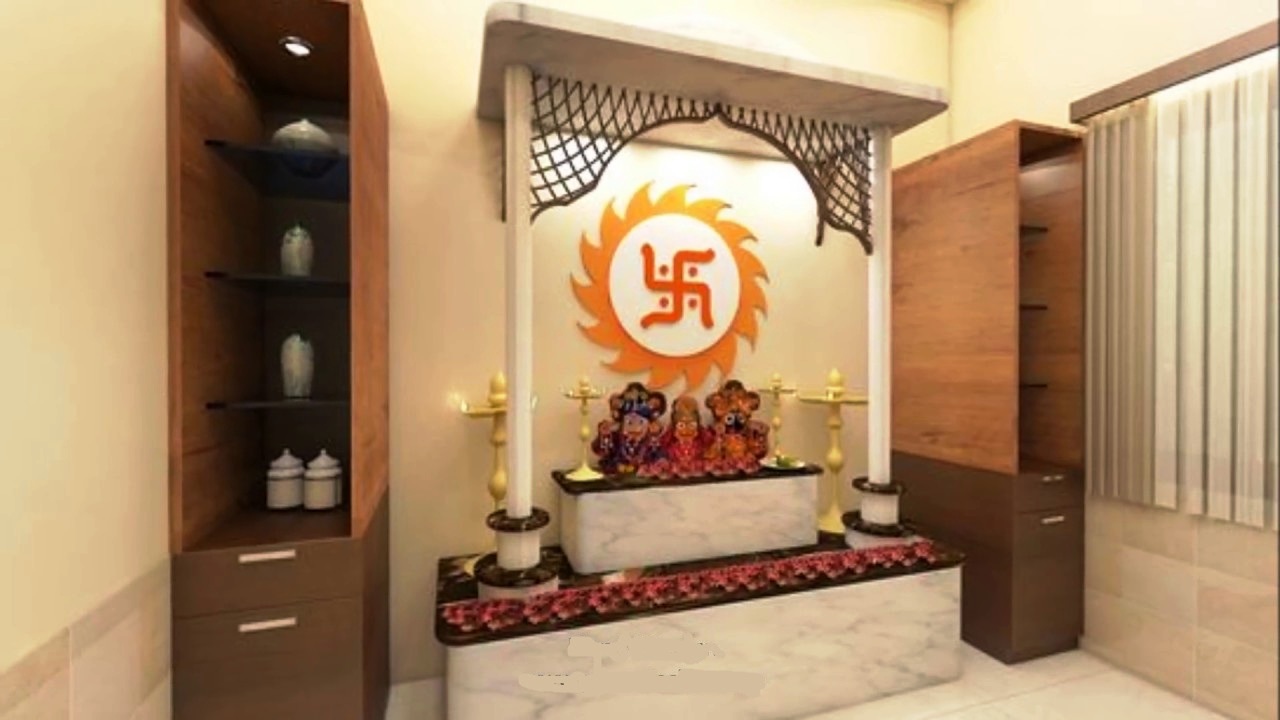 For all of the above one stop solution is Thar marbles who can design or redesign your sacred place of the home Pooja or Mandir room a divine experience.