Floor is what meets your eye when you enter a room. Floor plays an important role in any kind of home decor and choosing the right flooring one can set the tone of any room. With so many options available for flooring in the market it leaves you confused. It is a very difficult decision because you do not change your flooring very often. The most common used flooring is marble flooring, vitrified tiles and granite because they have innumerable advantages.
To help you choose the right flooring let us discuss the characteristics, advantages and disadvantages of vitrified tiles, granite and marble flooring one by one.
Vitrified tiles
Vitrified tiles are manmade or artificial. These tiles are kwon for their strength. It is made with different techniques and processes.  The tiles are a mixture of silica and clay baked at a very high temperature. To give it a structure of tiles and its shape the mixture is pressed and then baked. Baking at high temperature makes these tiles non porous and gives them strength and makes them durable.
Advantages
These are water resistant.
These tiles are very strong and durable.
The setting of these tiles is very easy.
Available in various shapes, sizes and patterns.
Can be used just after 48 hours of laying.
These tiles are very easy to clean.
Disadvantages
Can be slippery when wet.
A little bit expensive than the other options available.
It can start flaking if proper care is not taken.
A very strong adhesive is required to lay the tiles.
Granite
Granite is an igneous rock and a natural stone. Granite is a composition of different minerals like silica, quartz, feldspar and mica and amphibole. After the rocks have been quarried they are cut into slabs and polished. You can get your required dimension cut as they generally are about 15 feet in length and about 8 feet in width. Granite is called the queen of stone flooring because of its durability and natural finish. They are available in white, pink and grey colour.
Advantages
It is the hardest stone and therefore very durable. (even more durable than marble)
High resistance to stains and burns
Do not have to worry about scratching or chipping.
Adds charm with its different colour and pattern options.
Granite flooring is very easy to clean.
These stones are bacteria resistant.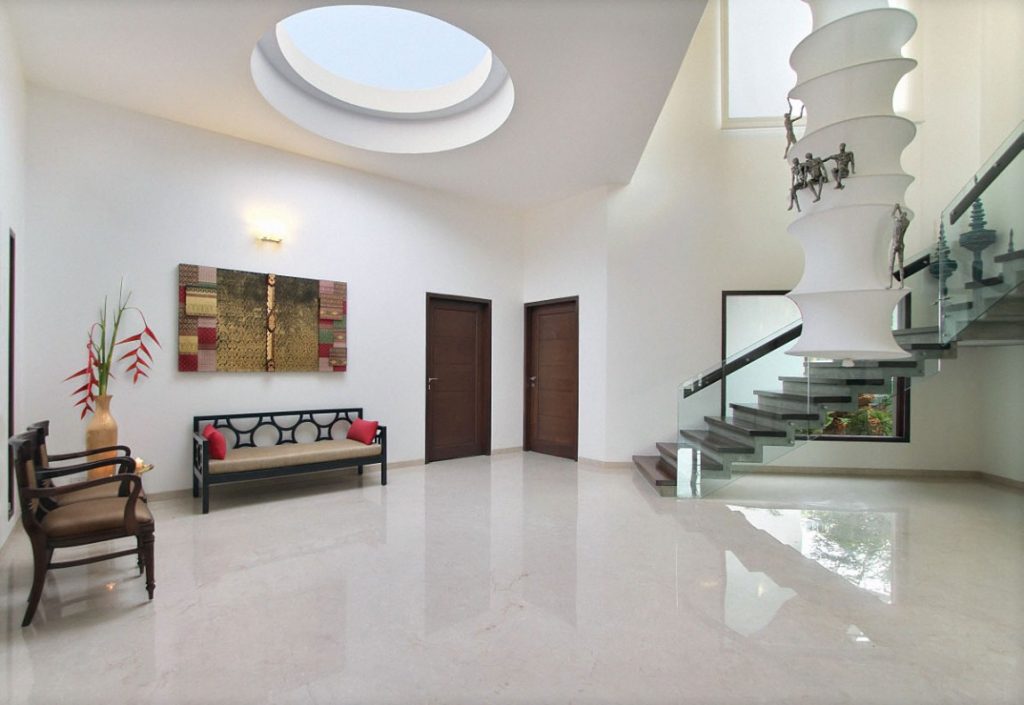 Disadvantage
It requires a professional for installation as the stone is very heavy.
The stone is very cold so it is not a good option for cold places.
Highly polished stone makes it very slippery when wet and therefore dangerous.
To bear the weight of the heavy stone you require a resilient subflooring.
Marble flooring
Marble is a soft natural rock. It is considered one of the best option for flooring because it looks very elegant and stylist. Marble stones consist of limestone that has undergone heat and pressure. These are very durable and are available in many varieties.
Advantages.
It lasts for ages.
The marble floor designs available are very elegant.
It offers wide range of colours.
Very few chances of scratching and breaking.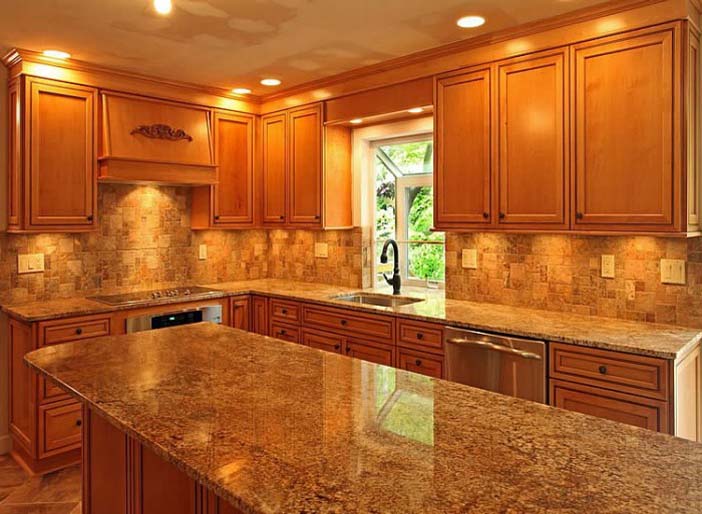 Disadvantage
Very expensive
To retain its beauty requires regular polishing and maintenance.
Slippery in nature and therefore prone to accidents.
Changing your floor treatment is a difficult & time-taking process and leaves you in a dilemma. Therefore, choosing your flooring needs great consideration and care. But your flooring choice largely depends on your preference and requirements. Hopefully these advantages and disadvantages will your choosing process easier. Thar marbles are the leading marble flooring, vitrified tiles and granite dealers in Kolkata. They will help you choose the best option for your home.