A kitchen floor serves an important functional and decorative purpose. The right flooring material can bring together and enhance the most beautiful elements in your kitchen. Whether you have a lot of spills from cooking, pets scratching the floor, or heavy foot traffic from kids and guests, there are many high-quality options that can match your needs, aesthetic taste and budget.
Flooring trends don't change nearly as often as fashion or even other home decors, but we are in a period of evolution thanks to advancing technologies. We can now do more than ever before with lookalike flooring options and low maintenance flooring options. Your floors are an important part of your home. They are used every day and each room has different needs. If you've noticed that your floors could use some sprucing up, this might be the right way to do so. While flooring trends usually stick around for some time, there are a few new styles that are hot right now. We've pulled together some of the top trends to hopefully inspire your next flooring project for your kitchens.
As kitchens are one of the most highly used areas of the home, where spills and mishaps can surely occur, you'll need a flooring option that's durable and looks great. The trend for wood-like porcelain tile is popular in the kitchen right now. They give the appearance of the trendy rustic planks, without the worry that a spill could stain or damage them. Wider planks have the advantage of creating a more unified look with fewer joint lines while showcasing the true beauty of the wood.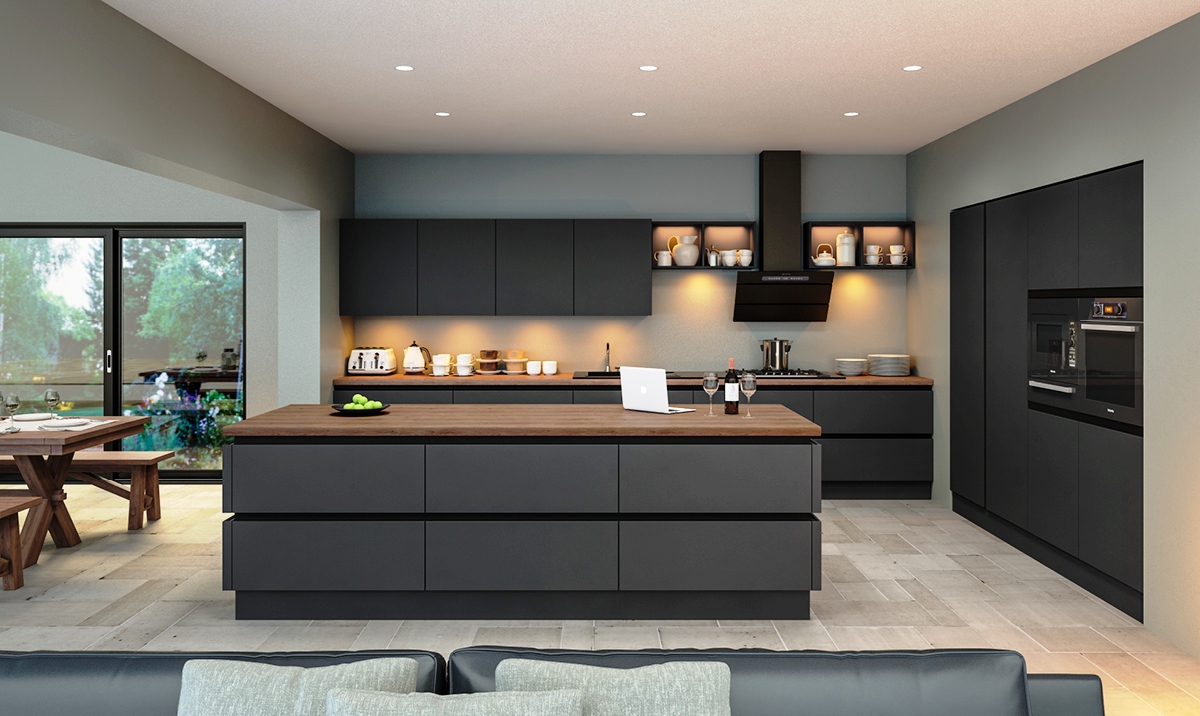 Trends in Kitchen flooring for 2018
The wood and stone looks are back in style this year. With everything from laminate to vinyl mimicking the beautiful effects of stone and wood, it has never been easier to find the right flooring for your kitchen. The color grey for flooring has also been rising in popularity since last year and is continuing its upward trend. The kitchen is one of the best-used rooms in the house, to ensure it stays up-to-date and stylish with the modern kitchen flooring trends 2018.
1. Stone look or marble flooring:
If your kitchen calls for a luxury look, there is no better way to achieve it than with natural stone flooring. Stone look or marble flooring is a key kitchen flooring trend 2018. It is praised for its water-resistant qualities. Stone look or marble flooring will become especially popular, as it provides the durable, stone-look, grey quality sought after this year.
Some of the many benefits of marble flooring are that it is able to resist moisture and is also a lot warmer than stone tiles. Marble flooring comes in a range of different styles, including stone, wood and slate look. Marble tile is most often installed in all-white or black kitchens. This stone never fails to deliver a breath-taking effect. Note, that marble can be slippery, and is susceptible to staining from wine and other acidic foods.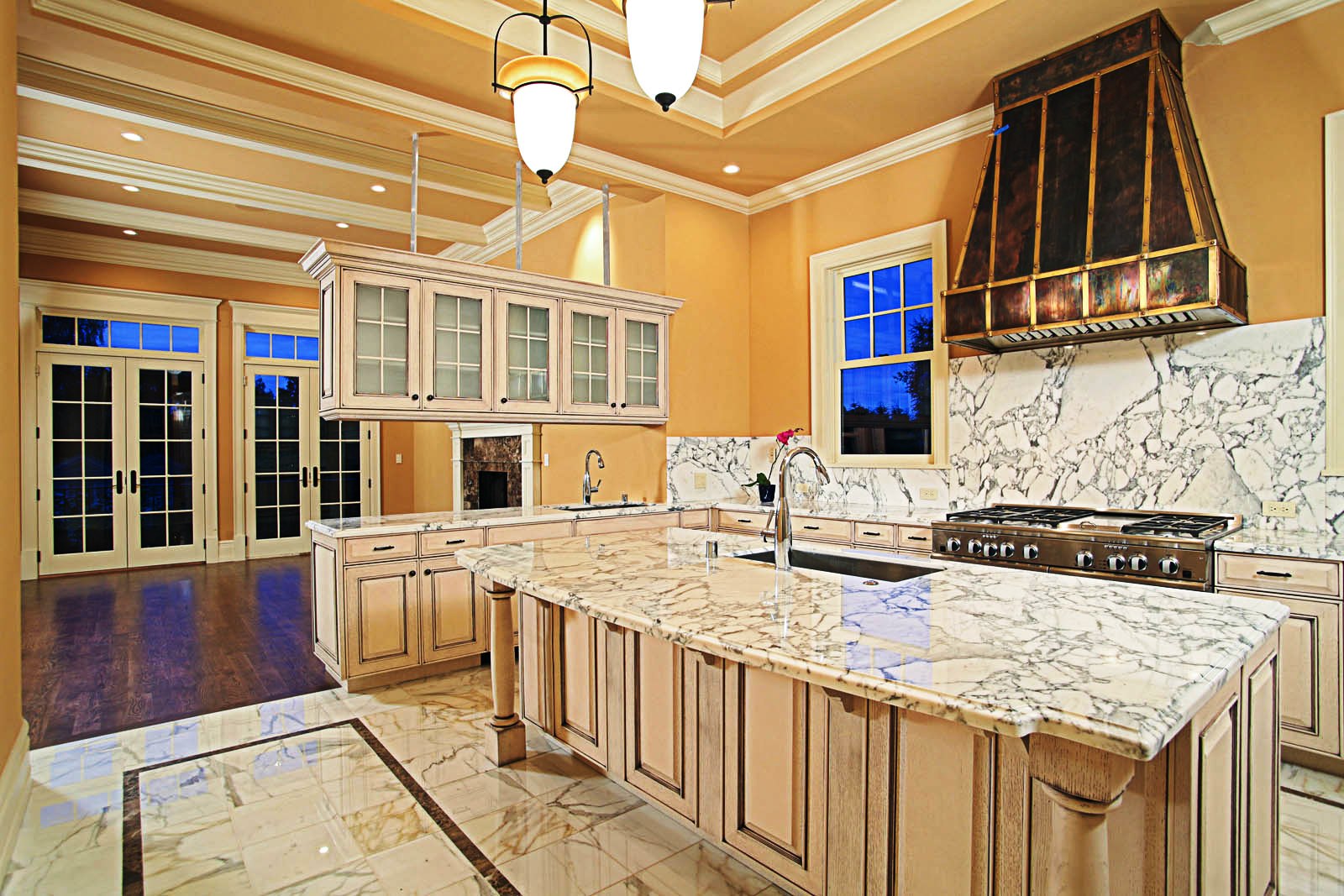 2. Ceramic Tile Flooring:
When it comes to kitchen flooring, ceramic tile flooring is the second most popular option for kitchens apart from hardwood flooring. You can get ceramic tiles that look exactly like hardwood flooring. So if you want to retain the hardwood look but wanted a material that is easier to maintain, consider using ceramic. In addition to wood, ceramic tiles can be designed to resemble a range of other materials including natural stone. Even the surface texture is changed to mimic these materials.
In terms of size, you do not have to go for traditional sizing any longer. It seems like the sky is the limit with variety and larger format tiles. You can get single plank tiles that resemble actual wide planks of hardwood once laid down on the floor. Or you can get custom cut tiles to create a uniquely patterned kitchen.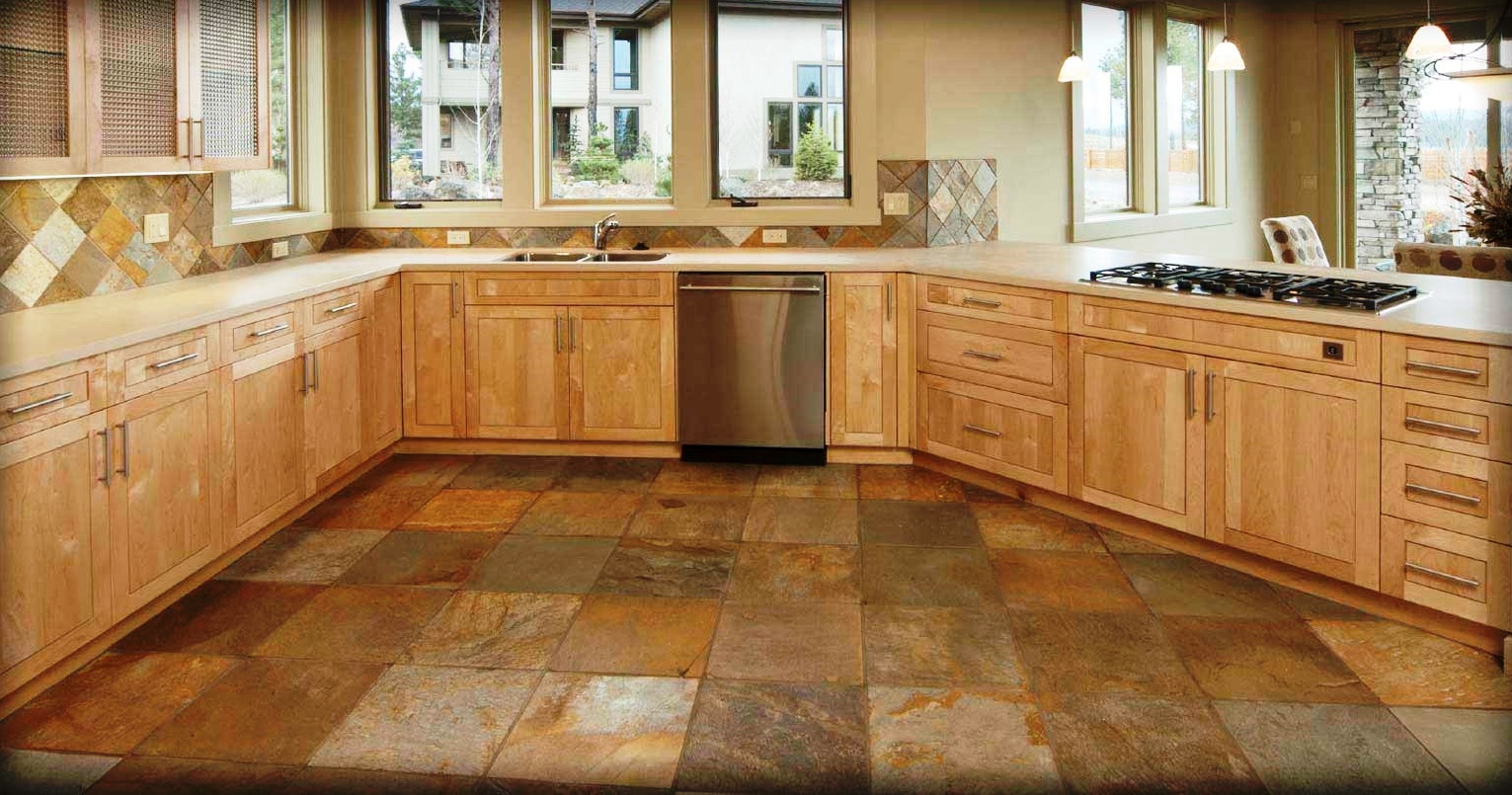 3. Cork flooring:
With the world making a focused effort to use more sustainable materials, cork flooring is another kitchen flooring trend 2018. Cork flooring is water resistant, hypoallergenic, and durable and more importantly, eco-friendly. This year, cork flooring will be used more all over the house, not only in the kitchen.
Cork flooring comes in a range of different styles and looks. This makes it an attractive option for those looking to change up their kitchen in a unique manner.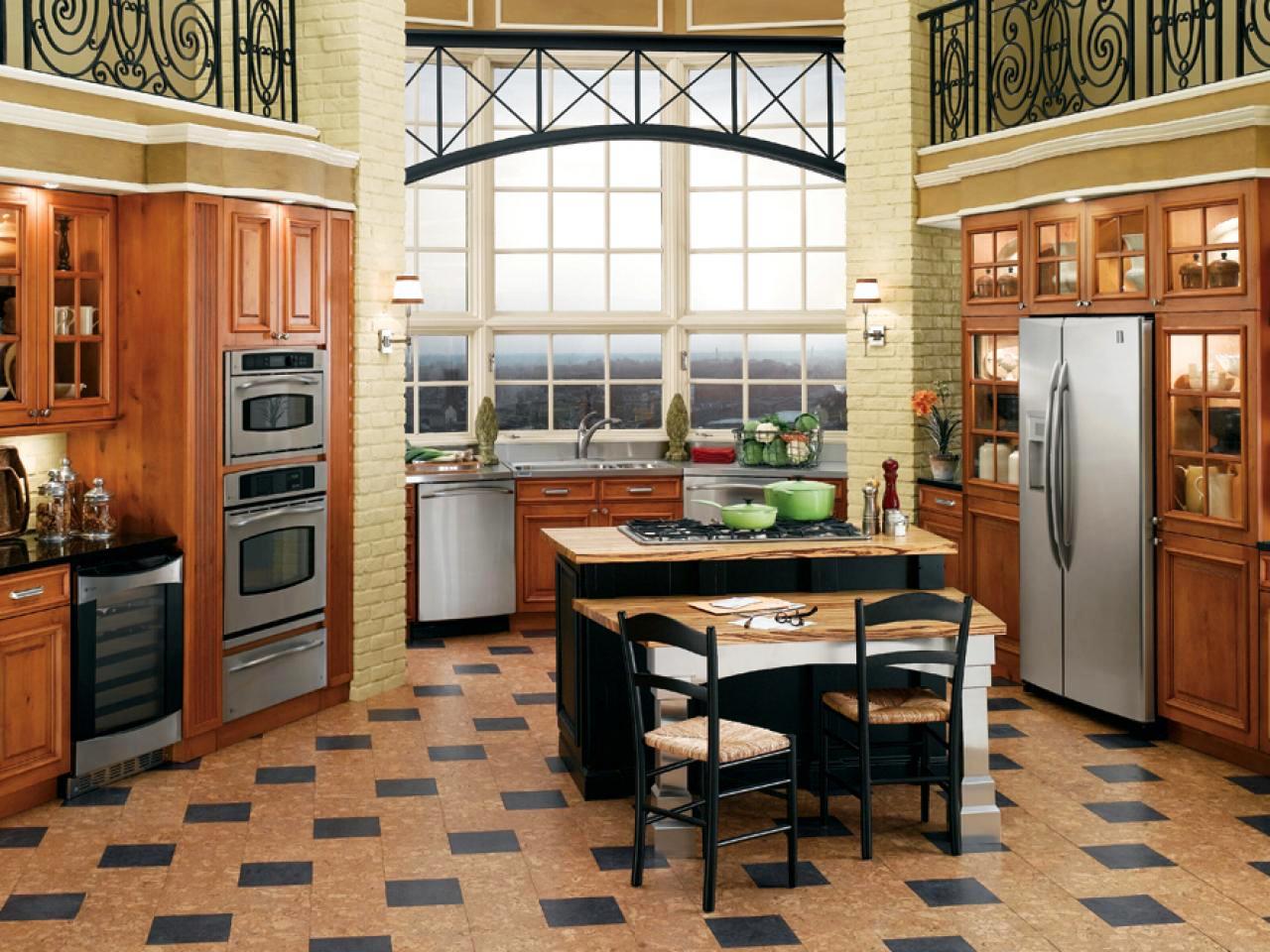 For all the above flooring options for your kitchen floorings, Thar Marbles can assist you and help you find the right option for your kitchen in an efficient and aesthetic manner.