To decorate a home in most appealing and attractive manner you should consider to renovate its floor, ceiling, and stairs. Indian or imported marbles can be a wise option for flooring because they change the look of the room and the environment. But while choosing a suitable stone you must do some research on various types of marbles available in the market.  You will be getting an enormous list of different varieties of marbles and granite in the best marble showroom Kolkata. Thar marbles stores some of the Best marbles for home Kolkata. Granite and marbles are bit costlier than other cheaply available products that do the same task but their quality is poor. Implementing marbles for home decoration renovation is a one-time investment.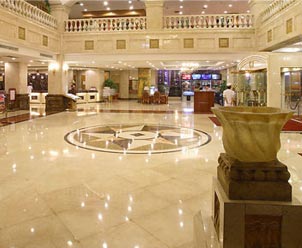 Advantages of marbles and granite for construction
Impressive interior design– Almost all interior designers will recommend high-quality stones for Kitchen, Bedrooms, Drawing rooms, and Balcony. These natural stones add beauty to the place and do not require enough dusting. These qualities have made the marbles 'the first choice' of the house and office designers.
Durable– Marbles are the toughest among all the natural stones. Items build using Metamorphic rocks tend to last long. Unlike cement floors, natural stones do not get weak with age and can bear maximum weight.
Heat resistance– Marbles keep the temperature of the room uniform and protect the place in case of fire. By nature, marbles are cold-solid rock pieces which do not get heated even during summer season.
Thar marbles is a leading marbles and granite dealer in Kolkata. The company provides best marbles for home Kolkata. Thar marbles offer very reasonable price on their products and do not compromise with the quality. The company is highly appreciated in the marbles industry for their unmatchable services and have the best marbles showroom Kolkata.
Summary- There are lots of reason for choosing marbles over other products for renovating floors and stairs of a place. Thar marbles have been providing best marbles for home Kolkata since last 30 years.