Travertine is a luxurious stone which is used for many constructional purposes like flooring, Countertops, backsplashes, etc. But the use of travertine stones for patio pavement and garden path is more popular and preferred by décor experts. If you are searching for a suitable stone for renovating your backyard or lawn, Thar marbles can be your ultimate destination. Thar marbles is one of the best marbles showroom Kolkata. You can opt for numerous varieties of travertine to give your patio a taste of the medieval era.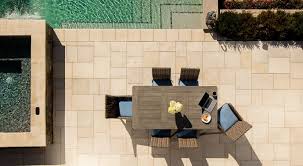 This stone is easy to manufacture and has an appearance that customers are looking for their home. The smooth egg-shell shape of the travertine is easy to clean which makes it a popular choice for kitchen countertops and bathroom shower surrounds. In some of the Best travertine showroom Kolkata  you can find this stone in a wide range of color combination. The stone is naturally resistant to water absorption but it should be prevented from mildew growth when used around bathroom shower deck.
Travertines are a compliment to wood, metal, and other entities for renovating a house because it gives an appealing look of both stone and wood at the same time. Thar Marbles is a leading Travertine supplier in Kolkata. Some of the popular Travertine varieties available at best marbles showroom in Kolkata are Beige, Brown, Multi, Noce, Red, Silver, Walnut, and Yellow.