At the heart of every home is the living room – a place to gather and unwind, to hang out with friends and relax with family. Some people call it a living room, others, a lounge, or more formally, a sitting room. But however you refer to it, there's no doubting this room's main purpose in your home: to be a comfortable space where the household can relax. Before a room can be decorated, furnished or even just moved into, it must have a substantial floor. When chosen with care, the best flooring options will set the stage for many years of good looks, durability, and comfort. When selecting flooring, a little homework goes a long way. You'll want to take into account the style of the house, the budget, the amount of wear-and-tear you anticipate it will need to withstand, and the look and feel you want to create. From standard wood flooring to stone or concrete, living room flooring options are plentiful and offer a range of pros and cons.
The most popular living room flooring options:
Hardwood Flooring:
There are pristine hardwoods underneath, which often can be sanded, stained and sealed. With plenty of choices in stain color, the floor and the room as a whole can feel remarkably refreshed, polished and updated with minimal effort and expense. No large crews of workers, no shopping for expensive materials. It can be incredibly satisfying to do so much with so little. But what if your hardwood floors have damage or need to be extended? A practical and economical option is to match them. If you need to start from scratch, you can broaden your horizons a bit. There are hardwood options that can be fitted into your space while bringing a sense of age and patina.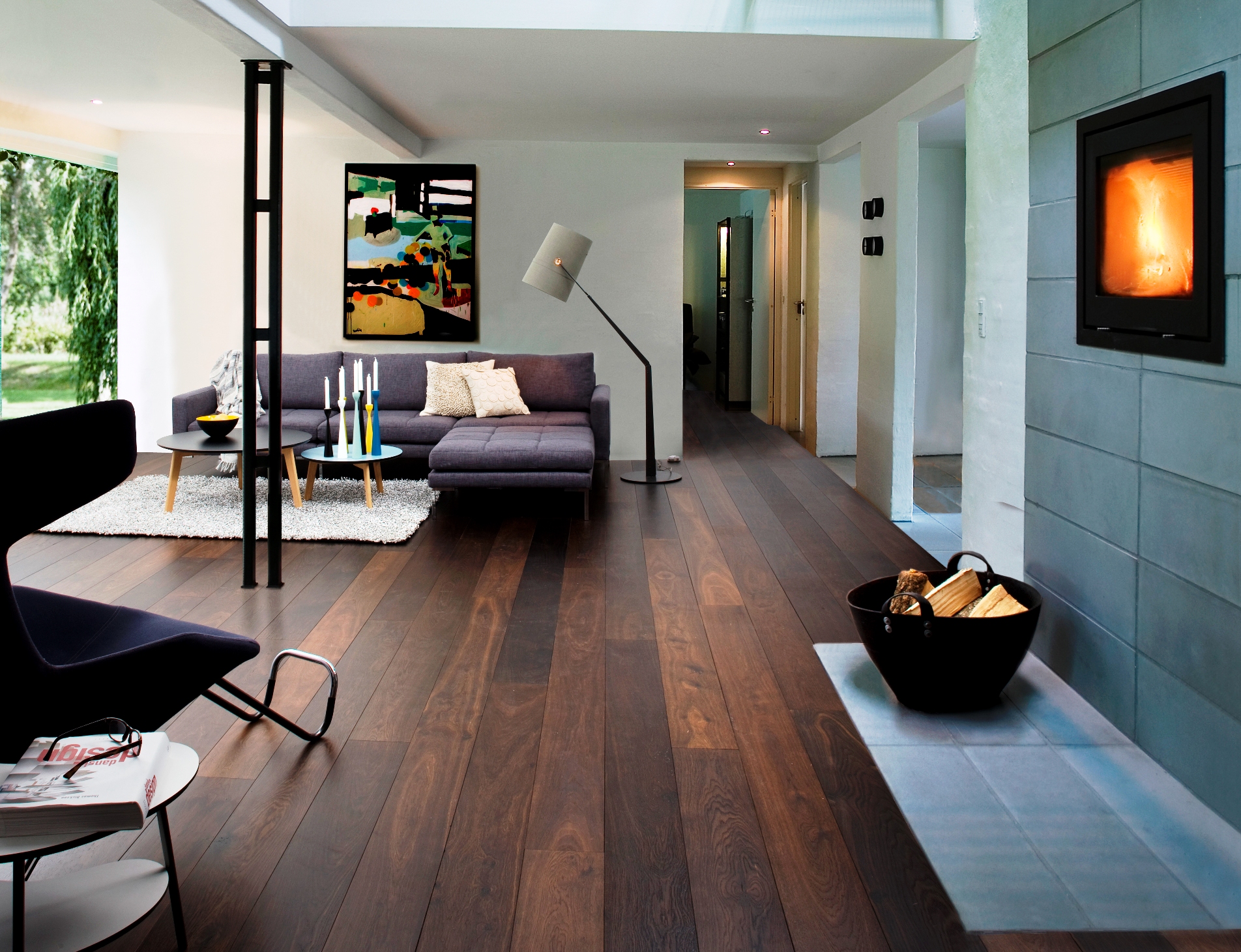 Carpet Flooring:
It is usually less expensive than hardwoods and many styles are easy to keep clean, but it can soak up odors and liquids in high-traffic areas and may stain. Though wall-to-wall carpeting in bedrooms is still a popular choice, in living rooms, not so much. Carpets are made from stain-resistant nylon that's eco-friendly and can be woven in many different pile designs from thick living room carpet to more utilitarian versions. It provides all the comfort of carpeting but can be easily removed and cleaned or swapped out. There are even many indoor/outdoor rugs that are soft enough for babies and kids to play on. Natural jute, seagrass and sisal rugs are hugely popular but can be harsh on bare feet.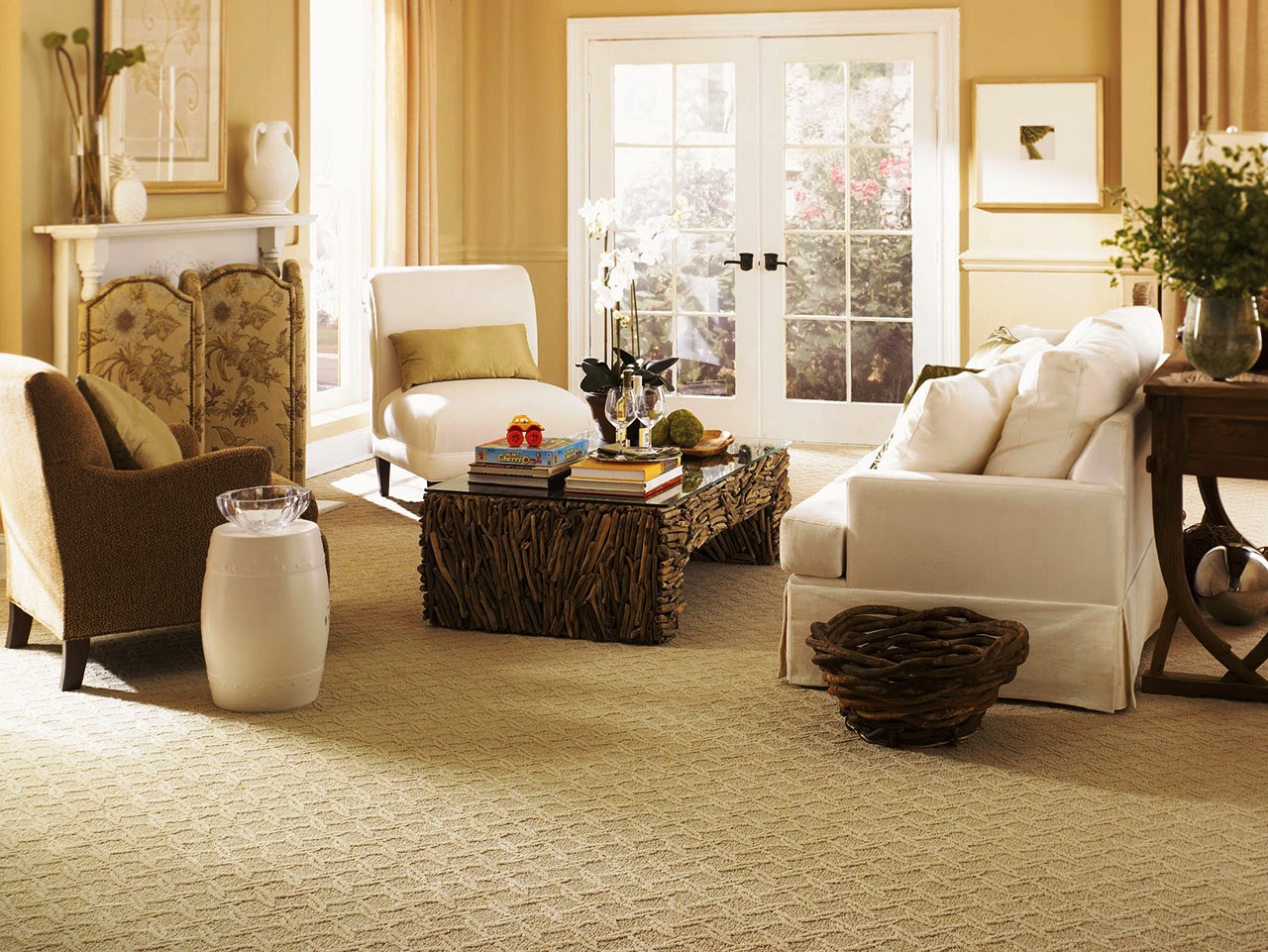 Concrete Flooring:
Minimalism and the appeal of industrial-chic options make the use of concrete a surprisingly popular option for indoor living spaces, where concrete flooring has moved beyond the garage and into the house. Painting, staining, scoring and polishing just a few of the options available,  enable an existing concrete slab to be transformed rather dramatically while also fairly cost-effectively. These floors can withstand just about anything, but the reverse is also true: Not much can withstand them. If you drop something on a concrete floor, chances are it will suffer. There's no give in this material, but in living rooms, where we're not often on our feet, it might not be such a concern. Also, concrete floors, by nature, reflect sound. The pros for concrete floors are their durability and practicality. Using the right sealers, they generally only require a damp mop to clean.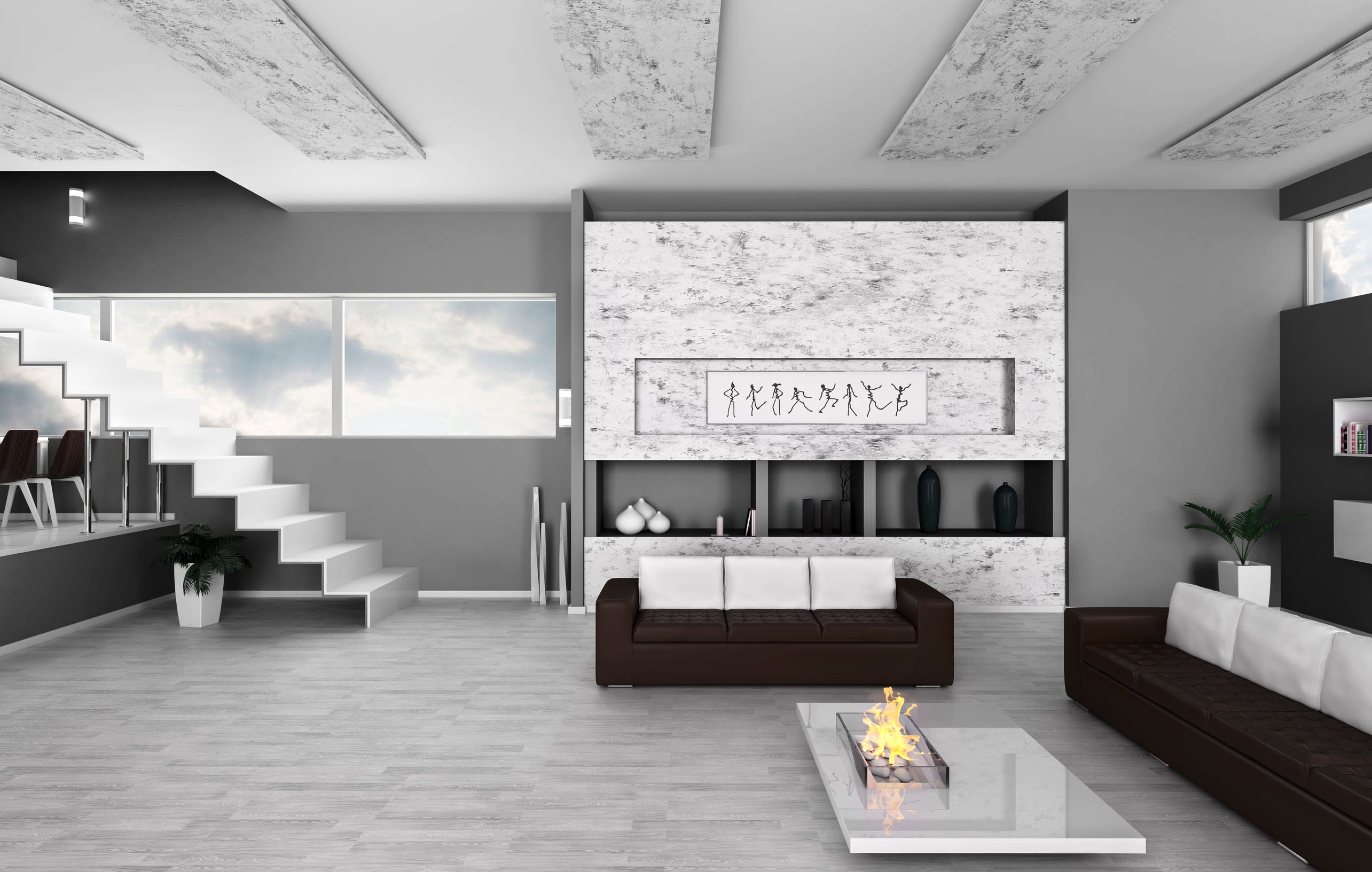 Whether you choose the warmth and patina of hardwoods, the elegance of stone, the modernity of concrete, or another type of floor that speaks to you and the architecture of your home, weigh the pros and cons and get expert advice.