Refreshing a bathroom doesn't always require a total overhaul: it can be as simple as swapping out a faucet or light fixture, wallpapering, or adding drapes. Durability, water resistance, and looks are important considerations when choosing bathroom floors. Every aspect and component has to come together towards this goal while also meeting the practical needs of bathing.
Unique Tile Shapes:
Technology is allowing manufacturers to create all sorts of designs using basic tiles, but now they are going beyond the colors and graphics to change the traditional tile shape into something more interesting.
We are seeing a resurgence of the once beloved tiles of decades past, plus a few new designs. No longer are we content with just a subway tile or a large format tile on the wall.  We have lots of tile shapes to choose from once again.  So, look for new and improved hexagon, arabesque, diamond, Moroccan fish scales, or chevron patterns in new colors & textures.  These eye-catching shapes will not just grace the floor either; they will also be used as bathroom backsplashes, on shower walls, and possibly ceiling accents to create the bold accents us so desire.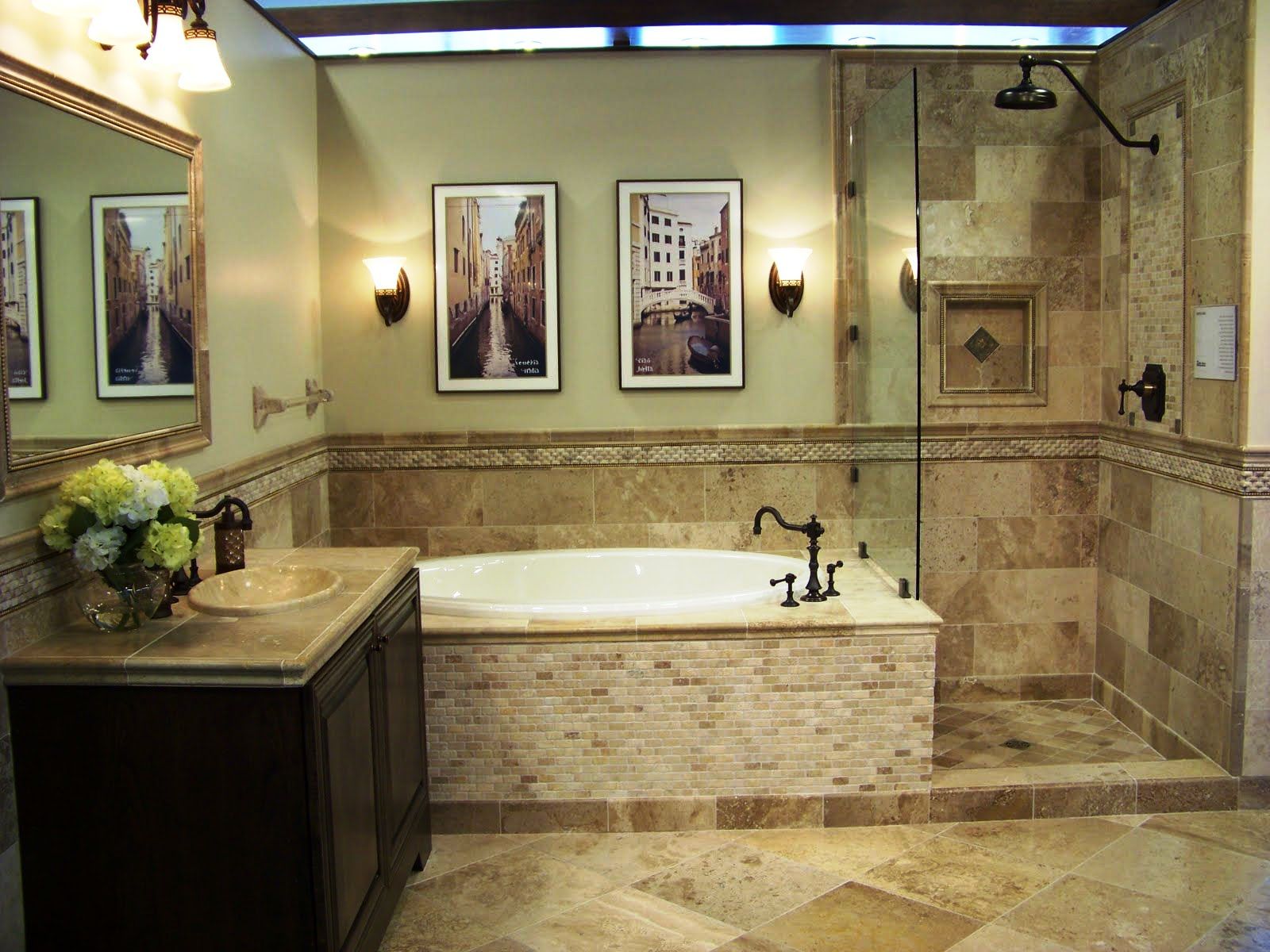 Darker Tones are on the rise:
There is a surprising parallel in kitchen and bathroom design trends for 2018. In the kitchen, darker color palates are starting to pick up especially on appliances and cabinetry. In the bathroom, the same thing is happening.
In a space known so long for its neutral whites and light wood stain colors, it is a bit surprising to see dark shades starting to pick up the pace. This includes dark tile flooring, grey painted elegant cabinets, matte black plumbing fixtures, and cabinet hardware and even dark painted accent walls.
Many homeowners are hesitant to introduce darker colors into their personal spas oasis and it is understandable. It is a color that can prove tricky to balance. If used wrongly, it can create a feeling of gloom or result in a painfully awkward contrast. Though the trend is slow, darker tones will continue to get popular as homeowners get more comfortable with it.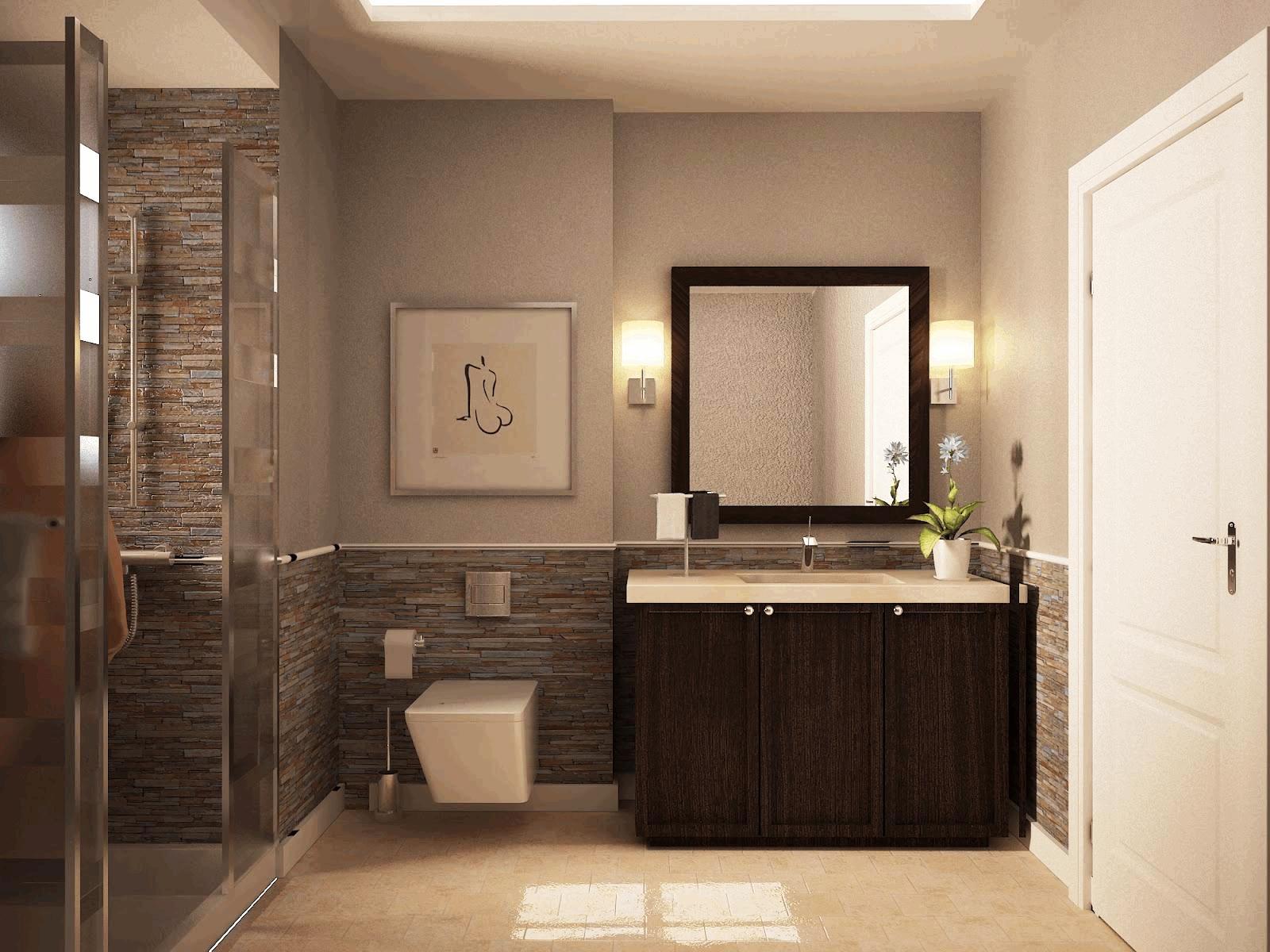 Bold Accent Walls and Floors:
In the modern neutral bathroom, an accent wall is a sparkle that sets the space on fire. It is the defining statement of personal style and character. It is the focal point that greatly determines the mood and look of the bathroom.
If you want to create a gorgeous impact on the floor, then I would look at adding ceramic or porcelain graphic tiles to space.  With bold patterns and colors, it is a cost-effective way to make any space a show stopper.  But remember, it's just not for the floor!
For a little more subtle and natural look and feel, consider natural stone in a textured and/or stacked pattern to highlight the shower or an area behind the vanity.  Or Shaped tiles, in subtle colors, make just the perfect accent piece as well.  Plus, you can put them just about anywhere in a bathroom.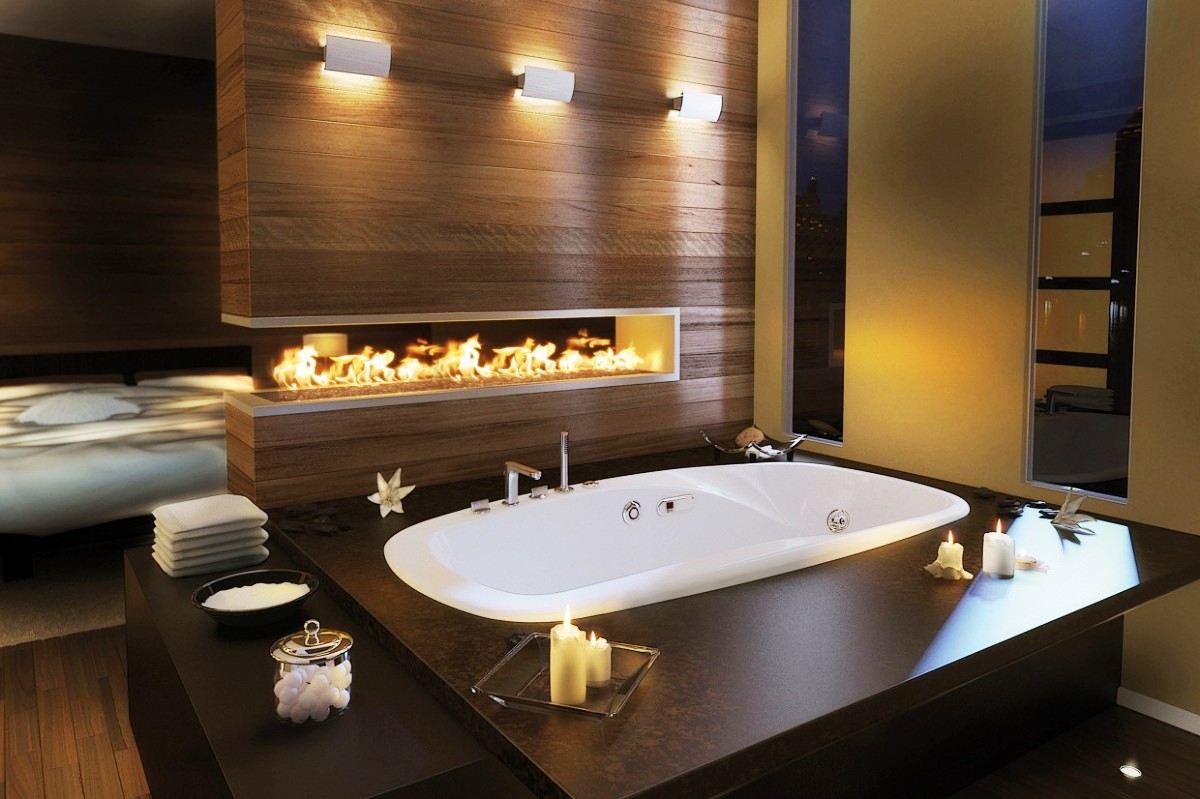 One common thread has been evident in all home design trends for 2018; homeowners are looking for ways to break the mold and be unique in their styling.
In the bathroom, they are relying on tech, tiles and bold accents to make their bath time more interesting