Marble has been used as a wonder stone for decorative purposes since time immemorial. It has been used in the construction of monuments and palaces since the ancient times because of its beauty and luster. Its durability and sophistication have given it a unique place in the architectural world.
Marble is a metamorphic stone which is composed of calcium carbonate. It has tight crystalline structure and porosity. Because of its structure, it can take a high polish and is immensely popular as a decorative stone for architectural and sculptural uses. However, there are several problems associated with the use of marble in exterior decoration. Marble is a sensitive stone and it suffers when subjected to harsh weather conditions. The marble that is used as flooring or wall panel or for sculpting carries the risk of weathering when exposed to chemicals, pollution, etc. The result of weathering is seen in the form of loss of the polish or glossiness of the stone.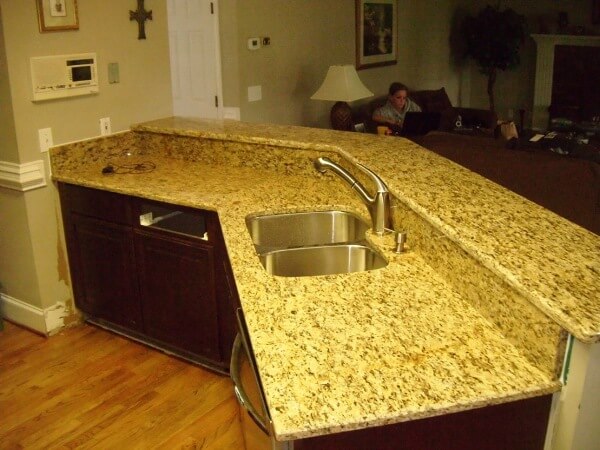 Marble countertops and table tops are a common sight in households. They are available both as slab and tiles. Generally, the slab is more expensive and of high quality than tiles. They are heat resistant and do not catch fire because of which they are used in kitchens. But if anything hot is directly placed on the countertop then it runs the risk of losing its shine and that particular area becomes dark in color in contrast to the surroundings. To prevent marble from losing is luster and color, pot holders and place mats can be used. Counter tops stain easily but the stain can be prevented if the spill is cleaned or wiped instantly. Acidic and harsh cleaners should be avoided to clean marble tops as they corrode the marble. They are also scratch free and do not require much maintenance.
Marble is waterproof and so it is used extensively for flooring in houses. It is also used for bathroom flooring because of this property. The water proofing property makes it ideal for use in exterior walls.
Marble is used to making decorative items ranging from small vases to huge statues and art pieces. As this stone can be easily cut and fashioned into different shapes it makes a good contender for making sculptures also. It is used for making decorative jeweler boxes of different sizes and shapes, pen holders, various sizes of animal figurines, mortar and pestle etc. The different colors and natural vein-like patterns in it give it a unique look. White, gray, pink, blue, black etc. are some of the colors in which natural marble is available. The rigidity of this stone allows it to be used for tough work.
Nowadays even artificial or cultured marble is available in the market. It is manufactured by combining cement or synthetic resin with marble dust. These cultured or artificial marbles are widely used for making bathtubs and other vanity items. Their maintenance is easier in comparison to natural marble. Cleaning and polishing can ensure longevity and shine of the stone for a long time.