Sandstone is a sedimentary rock which gives you the mirroring look of a beach. Stone floors are beautiful, sturdy and extremely long lasting and they can work in just about any room in the house. Sandstone which has fine grain and uniform texture are considered best for building purpose. With all its good qualities it has some bad qualities too. It can cause some problems in certain environment because it is natural stone and cannot be manufactured.
Let us look some of the pros of sandstone flooring.
Natural beauty:- Sandstone flooring gives you a natural look which is very beautiful. You can cover a whole lot of floor with sandstone still you will get that earth and rock feeling which many of its fellow competitors lack. It is one of the most stylish and fashionable stone to be used for flooring. The colour of the sandstone may be white, grey, yellow, buff, brown or red.
Durability: As you very well know that ancient structures built by humans that are still standing are made of stone so it is not wrong to say that these sandstones lasts forever. It has that mountainous power which makes it very tough. It may not be as tough as granite but definitely lasts longer than the engineered wood floors.
Unique pieces:- Sandstone is a sedimentary rock and is naturally formed. It cannot be manufactured and it makes its quite unique. Each and every piece of the stone varies in colour pattern and hues. The uniqueness of each piece gives the floors a very elegant and beautiful look.
Sandstone flooring is naturally cool in warm weather.
Cons of sandstone flooring:
Scratches:- Sandstone is a relatively soft rock and therefore the flooring can have dents over time. Claw marks, high heels and any kind of accident that crashes to the floor can leave scratch marks all over the sandstone floor.
Dangerous:- Stones are hard materials and so can be dangerous if there is a active kid or an elderly person living in the home. They have weak bones and so a fall can cause damage to the bones.
Polished can be slippery:- in the market you get sandstones that have different finishes. Honed finish is the best because it is perfectly flat but and though it has some rough matt effect it gets quite slippery when wet. You must ask your stone dealer for the perfect method of application to avoid any slippery accidents.
Staining and water absorbent:- sandstones have high absorption rate which is about 1%-6%. Sandstones flooring therefore is very vulnerable to liquid as any colours liquid can easily penetrate down into the material. If left unattended for a longer duration, it can leave permanent stains.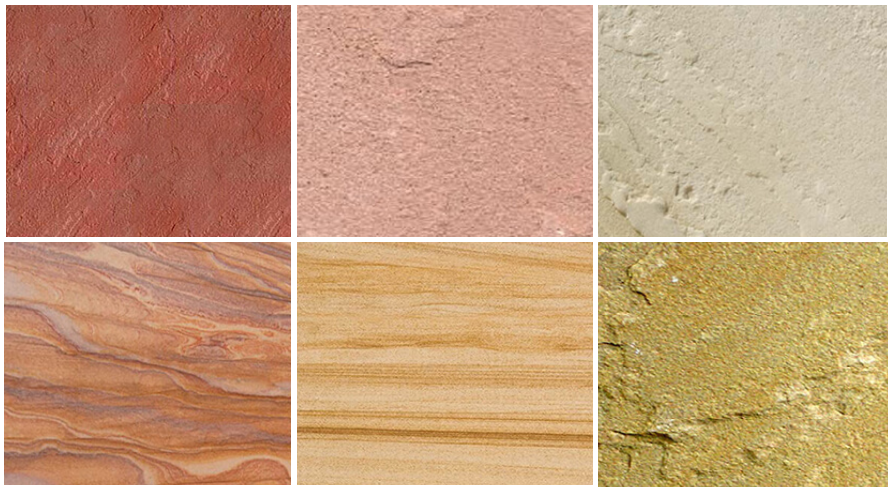 Expensive:-  Decorative sandstone floorings are pricey, there is no doubt about that. Even if you try and buy locally quarried stone it does not cut down much of the cost. With so many different products available in the market, you may find sandstone to be way over your budget.
In conclusion, we can say that stones are a fantastic choice for flooring. It is very versatile and looks great and of course it has longevity. But if you are thrown off by the cons of the sandstone flooring but are still looking for durability and longevity, you can opt for imported marbles, granite or travertine which also gives your flooring all new dimensions.