The most important decision when thinking about kitchen flooring ideas should be the function of the flooring. The kitchen is a high-traffic area, prone to spills ranging from water to oils, dishes, and wine. Most flooring today is designed to be low maintenance and durable which are the top priorities for kitchen floors. The variety of beautiful material options and styles available can make choosing a kitchen floor an overwhelming experience.
Here are some of the best kitchens flooring ideas:
Porcelain Tile Flooring:
Porcelain kitchen tile flooring is for durability and good looks. It is an upgrade version of the regular ceramic tile because of a manufacturing process that makes it harder and less porous — a good choice for kitchens where spills are likely. Porcelain tiles are either glazed or unglazed. Glazed tiles come with a glass-like coating that can be made in any color. Unglazed porcelain tiles have the naturally earthy color of the clays used to make them.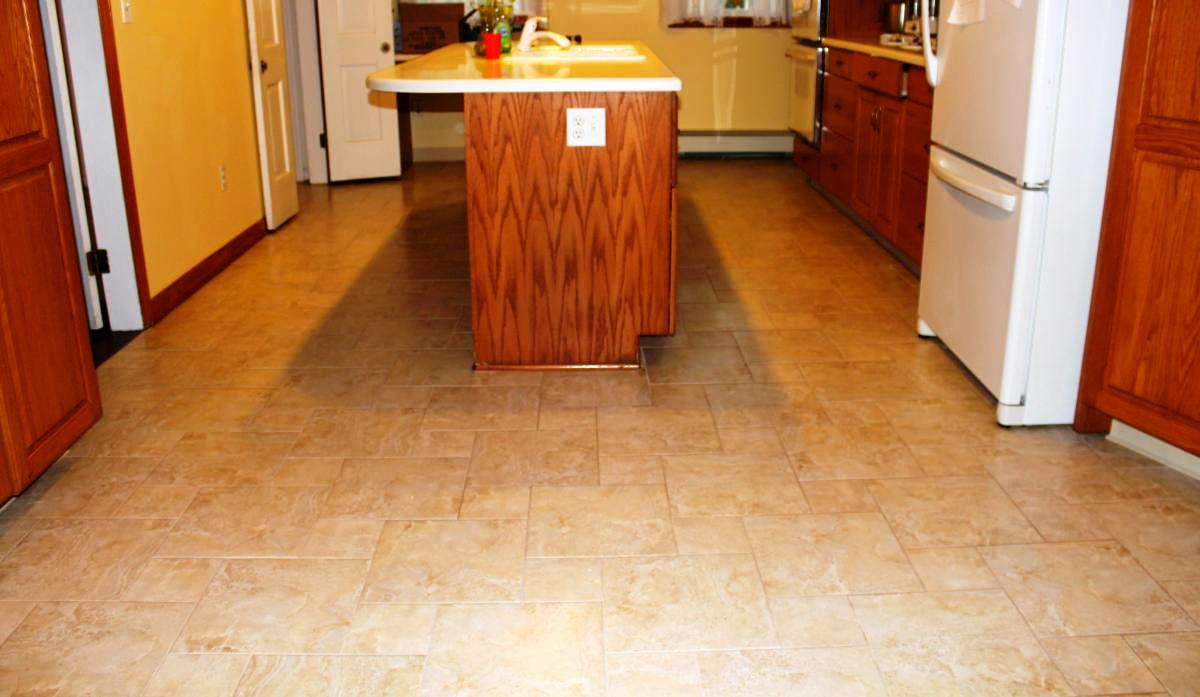 Hardwood Flooring:
Hardwood flooring is a good option if you have an open floor plan and want a single type of flooring that extends beyond your kitchen. It combines warmth and beauty and is comfortable underfoot. Hardwood combines durability with low-maintenance. Properly finished hardwood flooring resists moisture from occasional splashes, but spills should be wiped up immediately. Hardwood flooring comes with either solid wood or engineered wood planks. Solid wood flooring can be refinished multiple times. It requires constant maintenance to retain its looks.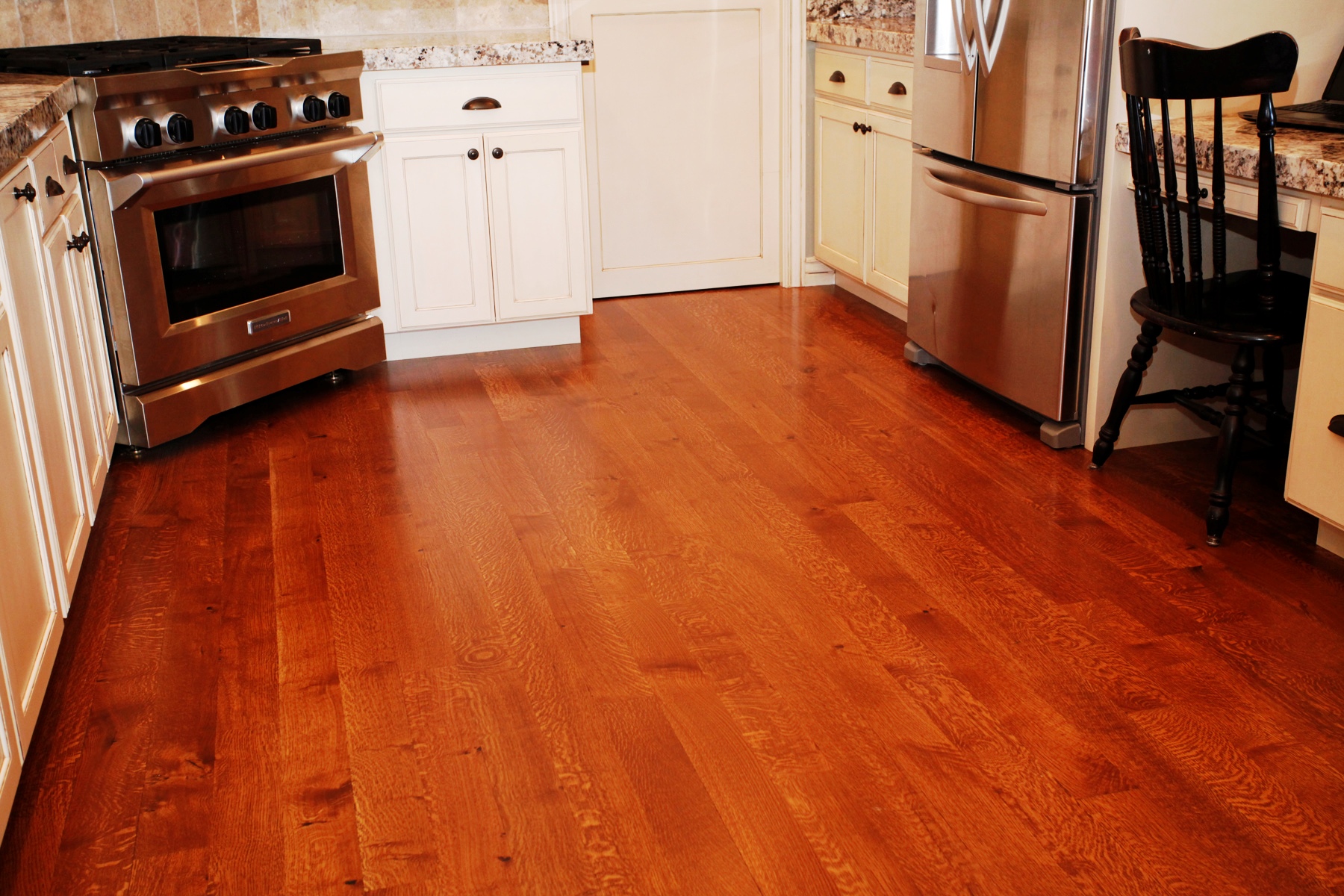 Cork Flooring:
Cork is waterproof and resilient, which makes it a comfortable, moisture-resistant choice for kitchen floors. Cork has a textured surface that offers some slip resistance, each with intriguing grain patterns. Cork is made from tree bark that grows back, so it's a sustainable material. It comes prefinished but needs to be resealed every 3 to 4 years to help prevent scratches and stains. It has a warm, vibrant look and is naturally resilient, so it feels good underfoot. It comes as tiles or planks for DIY installation.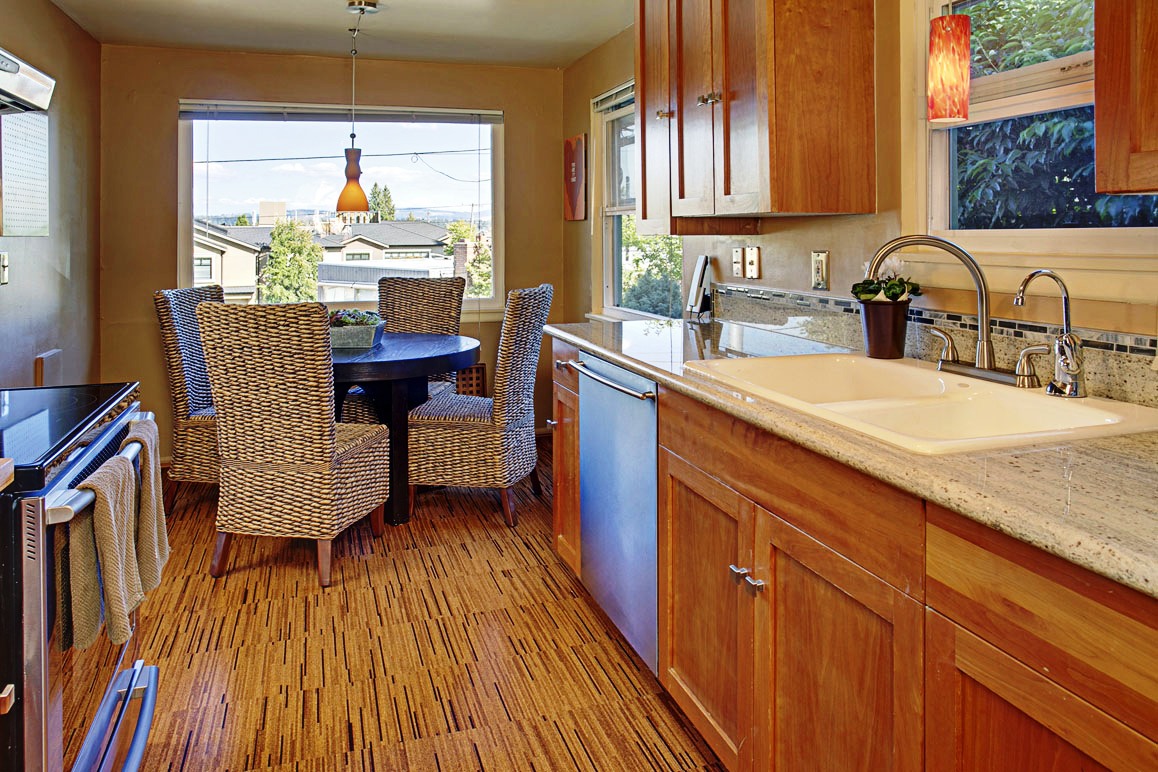 Linoleum Flooring:
Linoleum is another green kitchen flooring option. It is made from renewable, biodegradable cork powder and linseed oil, and it has no harmful VOCs. It is resilient flooring that comes in many patterns and colors, and it stands up well to foot traffic. It is moisture-resistant but a bit susceptible to staining, so make sure the product you buy has a protective coating to guard against scratches and spills. It is tough flooring that resists stains and wears, and it comes in many vibrant colors. It produces no harmful VOCs and is an eco-friendly choice.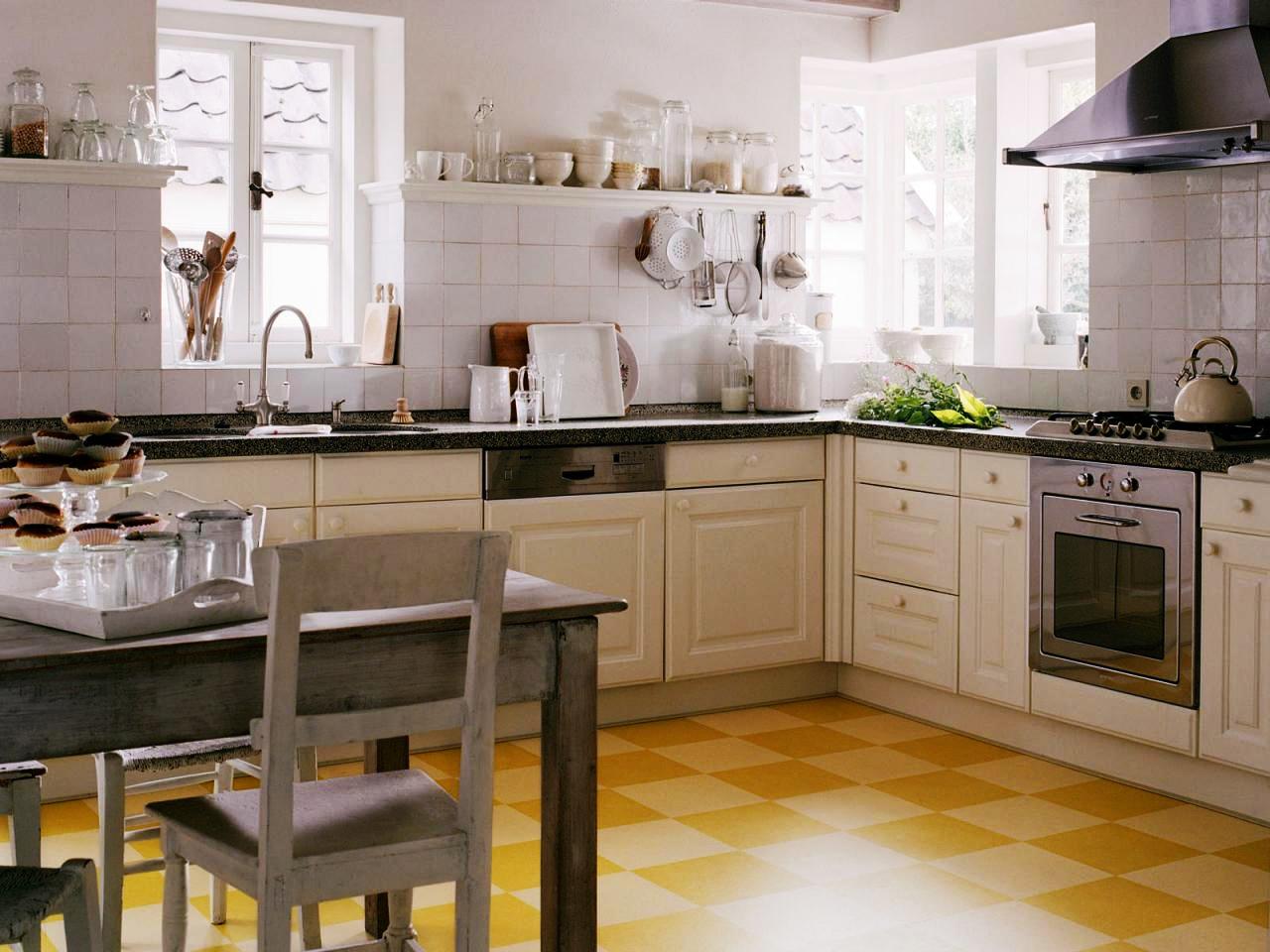 Ceramic Tile Flooring:
Ceramic tile flooring comes in an enormous array of colors and styles — it's a designer's favorite medium. Glazed ceramic tile flooring is durable, impervious to moisture and resists stains and scratches. The hardness of ceramic tile underfoot isn't to everyone's liking. Grout lines require constant maintenance.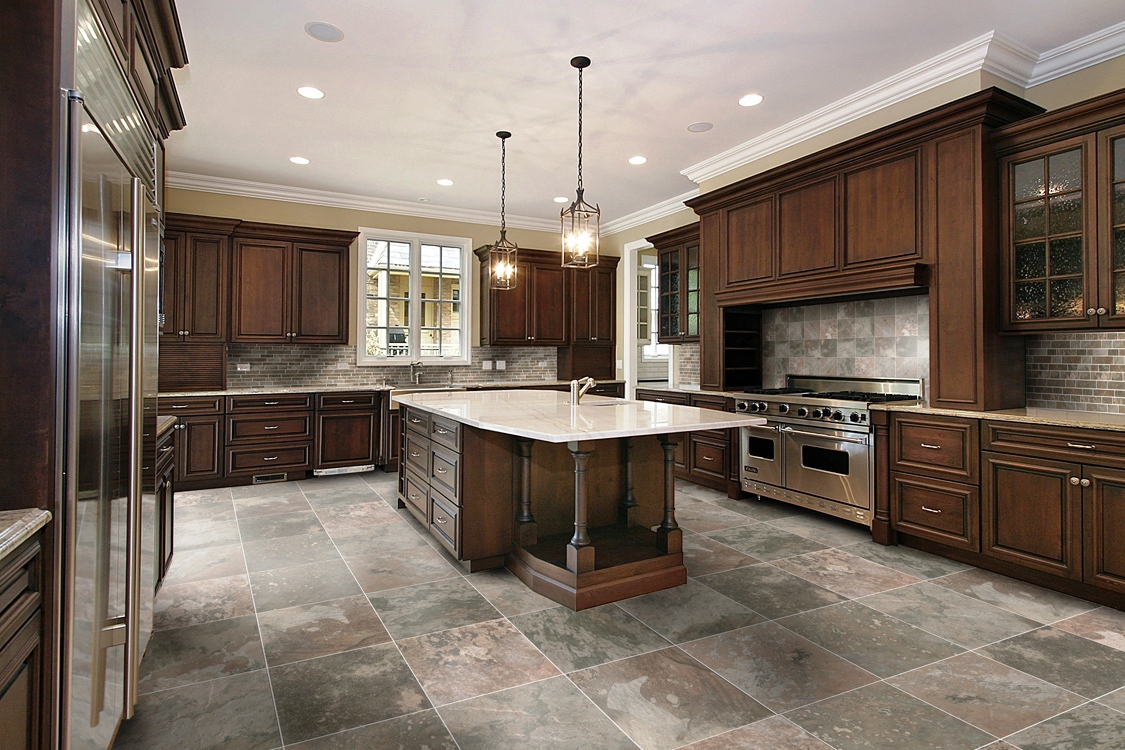 Bamboo Flooring:
Bamboo flooring is hard flooring but look for the best quality to ensure durability. As a grass, bamboo is a renewable resource and has some green credibility. It has similar warmth and beauty as in wood flooring. The cheaper varieties are prone to dents and scratches.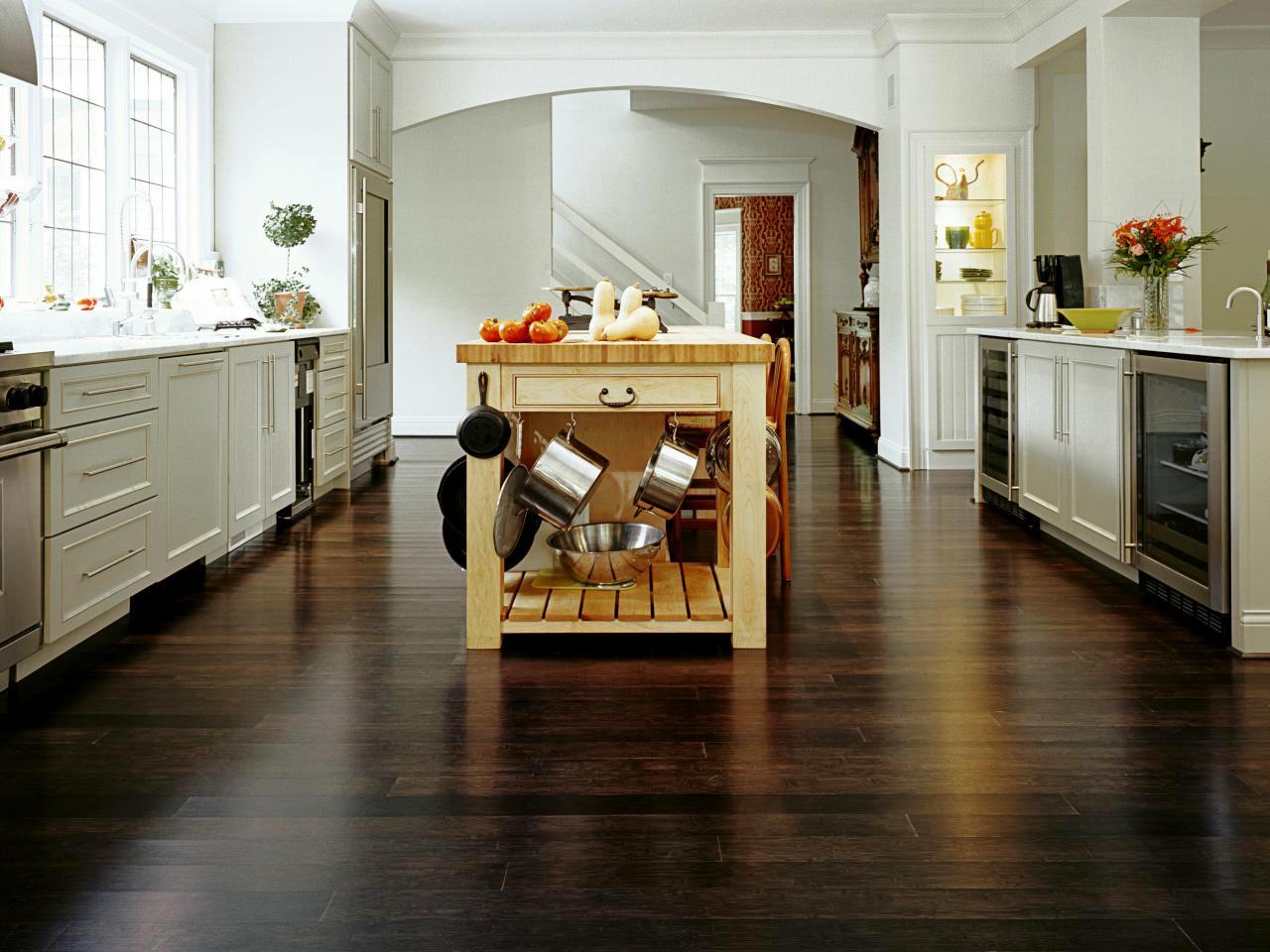 Rubber Flooring:
Rubber flooring comes in many styles and colors. It's made of sheets and DIY-friendly tiles that fit together with interlocking edges. It blocks sound, is moisture-proof and it's comfortable underfoot. It's not a high-end look, and some people are sensitive to the smell of rubber.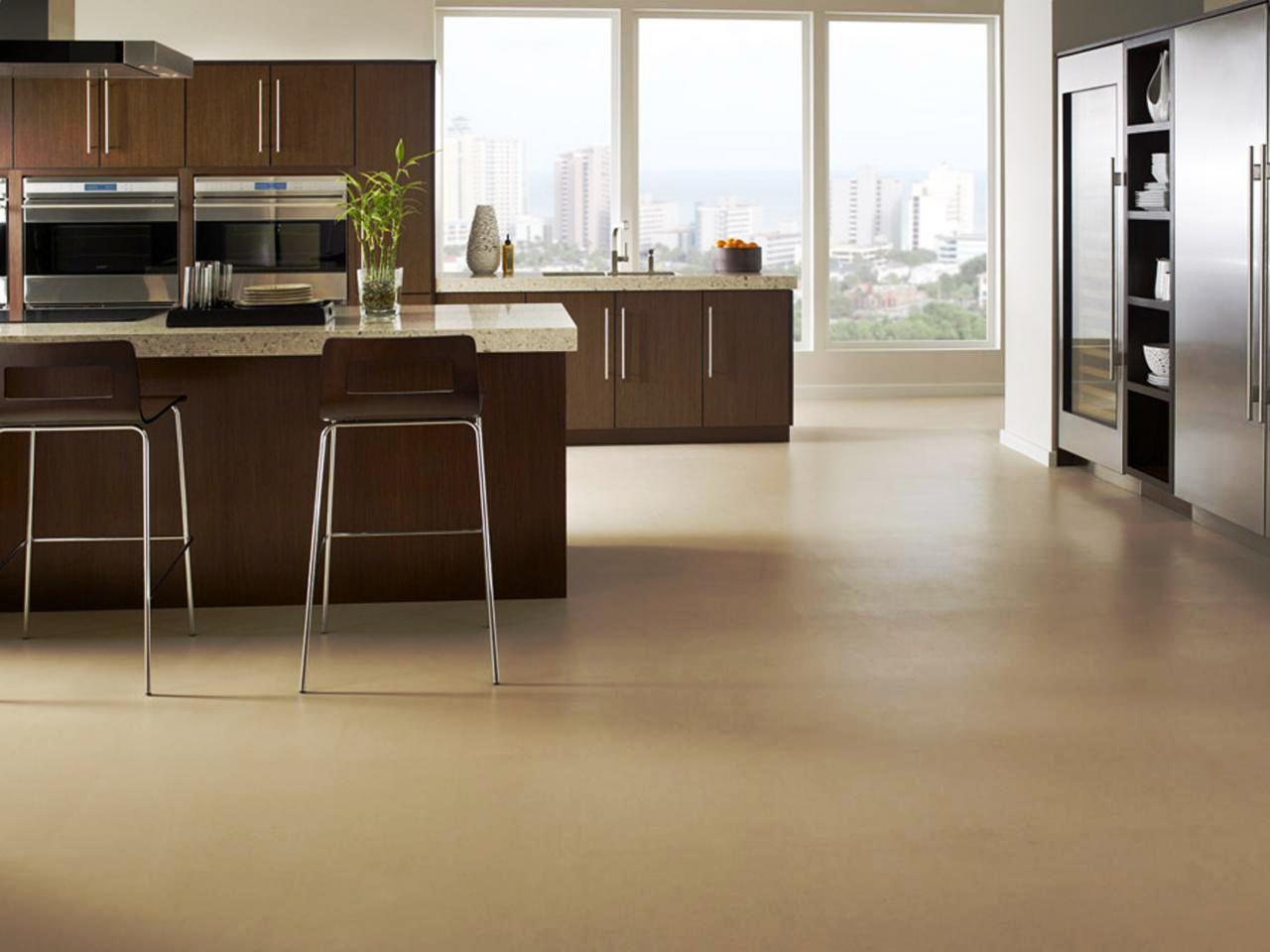 Engineered Wood Flooring:
The laminate construction of engineered wood flooring provides good stability. The top veneer is real wood and so has all of wood's natural warmth and beauty. It can be installed in basements, and the click-together type is DIY-friendly. Varieties include parquet flooring tiles. he real wood surface of engineered wood flooring may scratch and dent, and it can't be refinished more than once.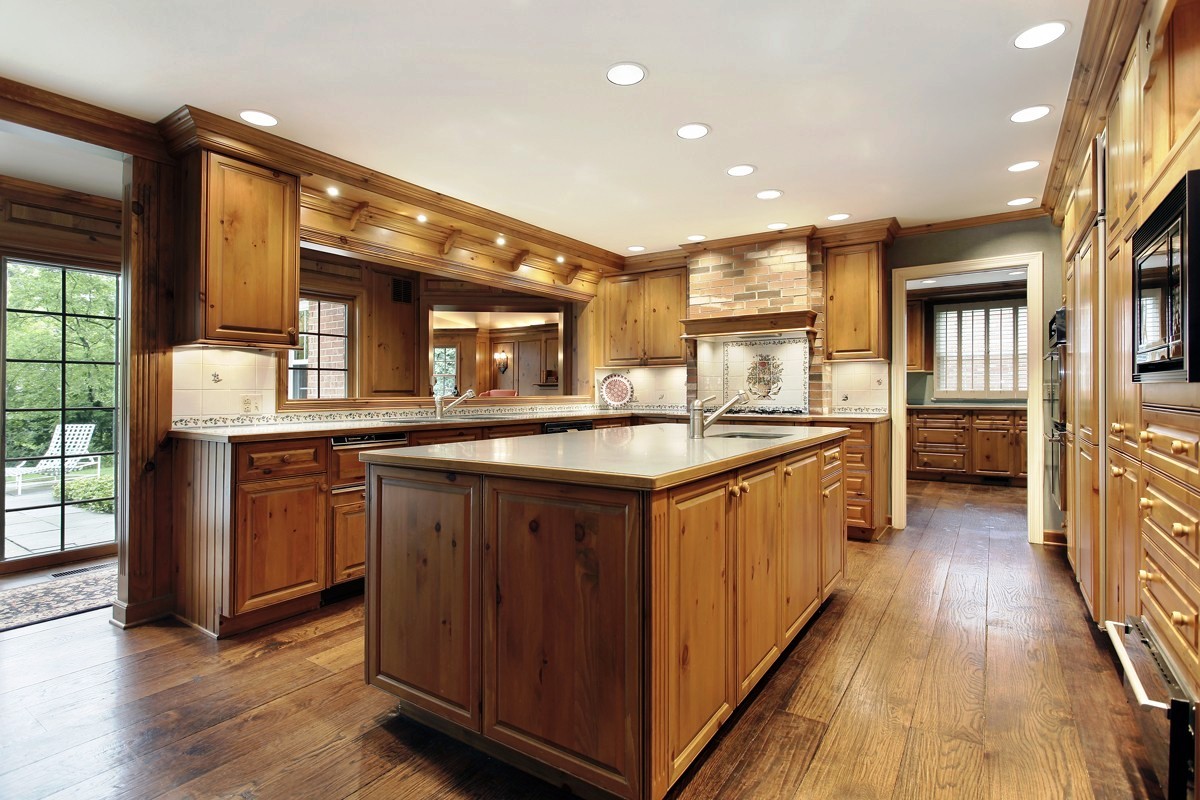 Thus the above are the different floorings one can consider for their kitchen flooring in order to look more classy and elegant as the rest of the house along with the kitchen, and, Thar marbles are capable of providing with all these different types of floorings for your kitchen according to your needs, taste, and demand.